Hi there!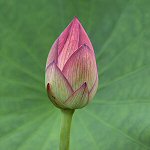 Welcome to the Cyber Neighborhood Watch wiki, and thank you for your contributions! This wiki discusses several aspects of Cyber Security. It also provides helpful articles to allow you to inform yourself on and protect yourself from common Cyber Security issues. There's a lot to do around here, so I hope you'll stay with us and make many more improvements.
Recent changes is a great first stop, because you can see what pages other people have been editing, and where you can help.
Questions? You can ask at the Help desk or on the "discussion" page associated with each article!
Need more help? The Community Portal has an outline of the site and links to pages to help you learn how to edit.
Please sign in every time you edit, so that we can recognize an established user.
We are really happy to have you here, and look forward to working with you!
Categories of Cyber Security
Edit
Photos and videos are a great way to add visuals to your wiki. Find videos about your topic by exploring Wikia's Video Library.